25 Jan

The Brilliance of Using Mobile Billboards for Local Ads

Consider using mobile billboards if you have a local business or a special promotion planned for a local community. They're an amazing marketing tool for so many reasons, but first and foremost they're unexpected, a very unique way to get your message out, extremely cost-effective and get incredible results.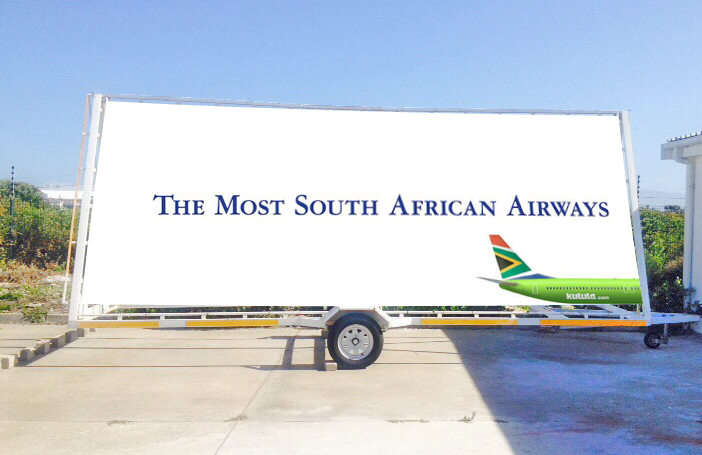 Mobile billboards cannot be ignored, whether it's on the main highway, driving around the city, at a shopping centre, a sporting events or at the beach. Wherever your target audience congregates we can take your message and brand directly to them. There are a myriad of graphic options to choose from that we can have printed right onto the billboard. You'll be thrilled with how stunning it looks and the impact it will have on anyone who sees it.
Mobile Billboards Have High Impact
One thing for certain is that mobile billboards cannot be ignored, the sensory impact is just too strong. The trailers are designed to be directly at eye-level so that the message is seen and directly conveyed to your target audience. You determine the route your mobile billboards will follow, when they will be on the road and for how long.
With the right route you will have the benefit of a large and recurring audience who will see the mobile billboards delivering your message on a regular basis. A targeted advertising campaign will quickly and effectively promote your product while building your brand recognition.
Effective
Mobile advertising is so effective because it is front and center in so many areas of daily life:
Where people live, work and shop
Where they commute to and from work or school
Where people travel, play and relax
Where they attend sporting events and congregate
Immediacy of Exposure
One unique aspect of mobile billboards is that it can be on the move or be stationary. Either way, consumers know the billboard is only temporary, so there is an element of urgency involved. Relocating your mobile billboard regularly keeps your message fresh and in front of new eyes. Unlike many other forms of advertising like TV commercials, Radio announcements or Magazine ads, a billboard cannot be missed, turned off, or put down.
Further Benefits of Mobile Billboards
Mobile billboards offer many benefits that other forms of advertising do not:
Your advertisement will not be surrounded by ads from competitors
Your message cannot be ignored or tuned out by anyone
A strong visual image is created for your brand
The roll-out can be done quickly
Can be used over and over again at later dates and other locations
No booking time is necessary to set it up
Cost-effective when compared to other advertising options
Return on Investment
Mobile billboards are among the most affordable advertising mediums available and very effective for local promotions, especially when immediate results are needed on a limited budget. All canvases can be easily saved for reuse in future promotional campaigns. This is a very effective cost-cutting feature, which actually doubles and triples the value of your investment.
When you compare the cost of a mobile billboard advertising campaign to other media advertising, such as TV, radio, print and conventional signage, mobile billboards are the most cost-effective. When used to compliment other advertising, the results are incredible, making mobile advertising a brilliant option for local businesses and/or promotions.
Giant Advertising offers the trailer mobile billboards and also the highly effective, yet affordable truck mobile billboards.
See specs below:
Size Side: 2.750 x 6.000
Size Rear: 2.750 x 2.500
Skirt: 6.0 x 0.610 (both sides)