12 Feb

Billboards are a Super Creative Advertising Opportunity
Billboards are an underutilized advertising resource in South Africa.
Globally, OOH (out of home) advertising (billboards) accounts for about 10% of advertising spend. In South Africa it is half of that. It is no wonder as OOH is not used to its full potential. It is generally an afterthought, where a magazine advert is converted and applied to the outdoor space. This is lazy and does not work. Yes you are carrying the same theme across all formats. You have uniformity but potentially lost opportunity. An advert in a magazine viewed 30cm away does not always translate into a billboard.
What's the most common mistakes made when designing billboards ?
Most of those adverts have white backgrounds that are lost against a background of white clouds when used outdoor.
Another common error…..too much COPY.
See a great example of too much copy. Logo on the right will not be visible as font size is to small and if you have white clouds behind it, which happens often,the sign will blend into the background.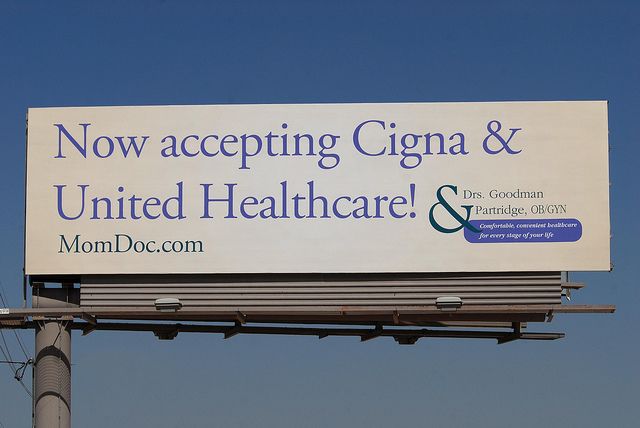 Not Convinced About Billboards?
Then maybe it is time you started paying attention. Let's take a recent example of a single billboard that had a massive impact. It didn't even use original copy. But timing, size and placement does matter. This billboard went viral, with thousands of tweets on the hashtag #ZumaMustFallBillboard. It was picked up by all the local press and photographed and used in the traditional newspaper media and online versions. It was also talked about on radio with various clips on YouTube.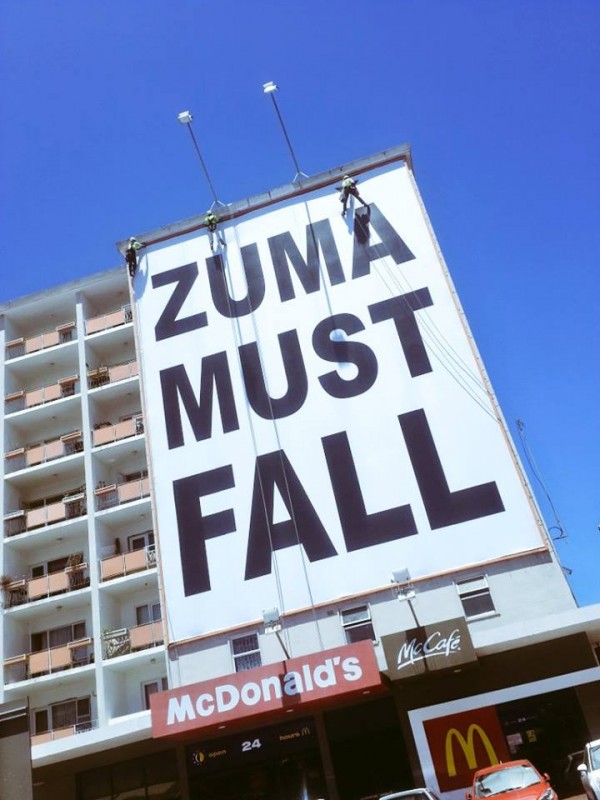 Then the Meme's started.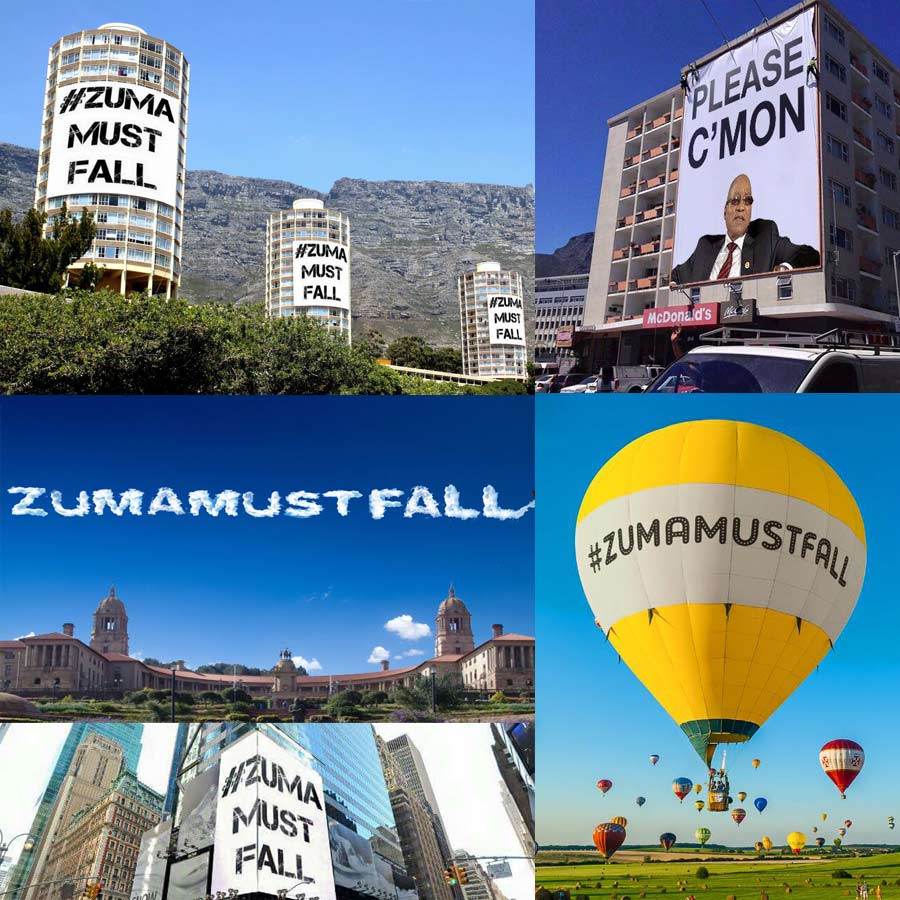 Yes I hear you saying….. "That was easy as it was a controversial topic, But I am advertising PAINT".
Time to get Creative with your Billboard
So let's get the creative juices flowing with some good examples of creative outdoor billboard marketing. You have heard the term, "A picture is worth a thousand words". Here this is clearly demonstrated. That PAINT product you were trying to make interesting and tell a story about? Nothing is more natural than nature. Just the billboard and the brand with its tagline. No other COPY needed. Job done!
Air Travel
What is exciting about marketing an airline? Long flights, cramped seats & average food? How do you attach a positive connotation towards flying cattle class? How do you make it stick in the mind of the consumer? This billboard speaks volumes. It would definitely grab my attention. Once you have my attention, you will more than likely have retention. I will remember this advert. It would also be very reasonable to implement this creative. Standard PVC print with a canoeist bolted to the top of the wall. So clever and wouldn't break the budget.
Email attachments.
Your client wants you to show that they can now send large email attachments. Boring? Difficult? Take a look at this clever example. The image speaks volumes and the location and placement of the advert used brilliantly. Yes this would have taken some time to source. But isn't it worth it? I would have still made the tagline bigger and bolder. The point is to get the message across and BRAND. Don't get to caught up in your creative.
So be creative. It's your job. Let the juices flow. Take some time to find some inspiration. Don't just copy and paste your magazine advert onto a billboard. This is an opportunity to use the medium to its fullest. Don't just be ANOTHER billboard. Be THE billboard. SHOUT. If no-one notices your billboard, then you are not doing your job. You just became part of the clutter. FAIL… Onion Award!